Pet Dental Care
Signs of Pet Dental Problems
Symptoms of dental disease include:
Bad breath (one of the first signs of dental disease)
A yellowish-brown crust of plaque on the teeth near the gum line
Red and swollen gums
Pain or bleeding when your pet eats or when the mouth or gums are touched
Decreased appetite or difficulty eating
Loose or missing teeth
If your pet is experiencing any of the above symptoms, his or her overall well being and health is also being impacted. Please call us to schedule an appointment to discuss your options.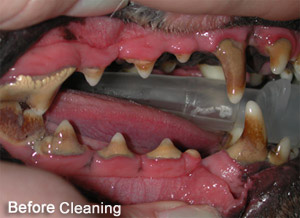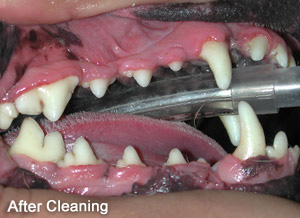 Your Pet's Dental Cleaning at Main Street Veterinary Clinic
Regular dental check-ups and, if warranted, teeth cleanings at Main Street Veterinary Clinic, combined with good dental hygiene at home, are important to your pet's overall health and well being.
At our animal hospital in Middletown, your pet's dental cleaning appointment includes:
Oral examination while under anesthesia
Ultrasonic scaling to remove tartar
Polishing
If warranted and with client permission; further oral surgery
The first step to caring for your pet's teeth is to set up an examination with Main Street Veterinary Clinic. Should we find any dental issues Dr. Heller will discuss them with you and offer treatment options for your pet.